Chunky Tomato Salsa
Ingredients:
Makes: 1 bowl of salsa
1 glove of garlic, very finely chopped
1 medium onion, very finely chopped
2-3 large tomatoes, very finely chopped
1 lime, juiced
1 tablespoon chopped fresh coriander
1/2 teaspoon chilli powder
3 pinches of salt and pepper
1/2 teaspoon cumin
Mix all together and enjoy.
For best results, leave for 30 minutes to marinate.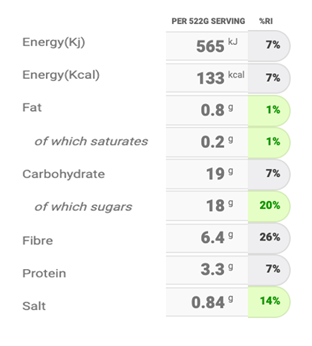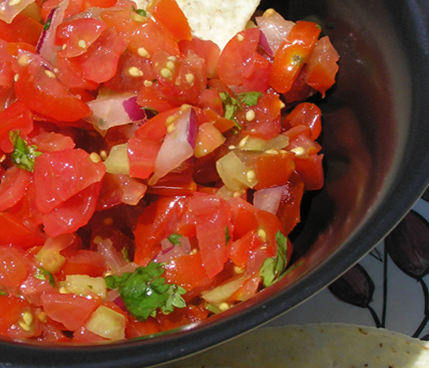 ---
Cheese Savoury
Ingredients: (Using equal amounts)
Grated Cheddar cheese or any hard cheese,
Peeled and grated carrot
Finely sliced onion (white, red or spring onion)
Combine together in a large bowl with one of the following:
Mayonnaise
Salad cream
Thousand Island / Marie Rose dressing
(Adding a little at a time, use just enough so that the mixture isn't too runny)
For best results, chill for 30 minutes to marinate.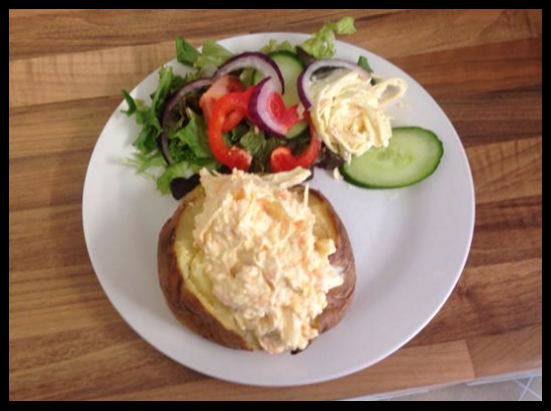 ---
Tuna Crunch
Ingredients:
80g tin tuna, drained
1 spring onion or equal amount of red or white onion thinly sliced
½ small red pepper (40g/1½oz), cut into small dice
2 tsp Mayonnaise
salt and freshly ground black pepper
Combine all ingredients together in a mixing bowl and serve.