Ingredients
Balsamic vinegar
Olive oil
100g cherry tomatoes chopped into small pieces
1 cucumber chopped finely
1 small red onion finely chopped
8 fresh basil leaves chopped or 1 tablespoon dried basil
300g cooked pasta twists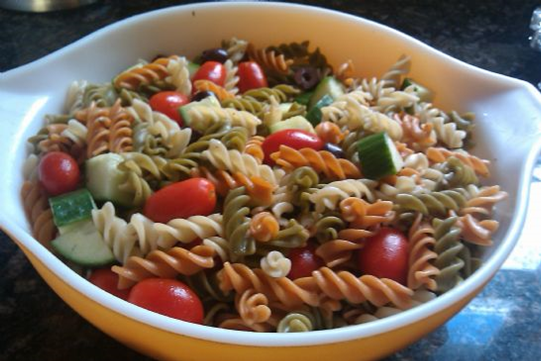 ---
Method
The ratio for the oil and vinegar is 3 parts oil to 1 part vinegar. You can adjust the vinegar and oil for your taste. .
Toss the salad to coat everything really well with the vinegar and oil.
Marinate this salad about 1 hour in the refrigerator before serving.
---
Nutritional Information