Ingredients
Serves 6
3 large eggs
125g plain flour, sifted
120ml milk
2 to 3 tablespoons baking powder
2 tablespoons vegetable oil
2 large ripe bananas, mashed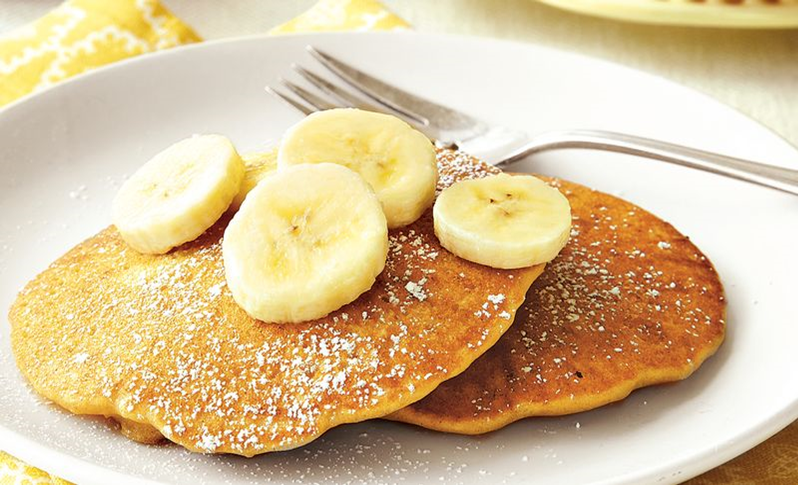 ---
Method
1. Heat a lightly oiled non-stick frying pan over medium high heat.
2. Beat eggs in a mixing bowl until frothy, about 2 minutes. Add flour, milk, baking powder and vegetable oil to the eggs and mix to make a batter. Stir mashed bananas into the batter.
3. Ladle batter in portions onto hot pan. Cook until tiny air bubbles form on top, 2 to 5 minutes; turn and continue cooking until the bottoms are browned, 2 to 3 minutes. Repeat with remaining batter. Keep finished pancakes warm.
Top pancakes with banana slices or fresh fruit and pour over warm maple syrup
---
Nutritional Information